News
Happy New 2014 Year and Mary Christmas!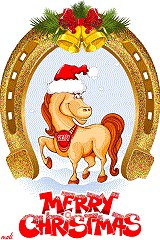 We love you and hope that you will be always with us.
Yours, site LX.ua
Today, 22 June 2012 on site LX.UA has already been submitted 429 apartments for rent in 16 cities of Ukraine, among them:
Kiev city - 271 daily apartments;
Odessa 51 apartments for daily rent;
Lviv 31 flats and houses for daily rent;
Kharkov 39 daily apartments;
Dnepropetrovsk 7 apartments for daily rent;
Cherkassy 11 flats for accomodation;
Khmelnytsky 6 apartments for daily rent;
Kirovograd 5 apartments;
Donetsk 4 apartments for rent;
Sumy 3 apartments;
Nikolaev 2 apartments for daily rent;
Crimea (including Yalta, Alupka, Alushta) total 10 apartments for daily rent;
Cities Lugansk, Lutsk, and also presented several options to rent daily apartment.
We are not stopping and working just for you! In near future in all cities of Ukraine will be presented options of apartments for daily rent from owners.
You will find in every corner of our country daily rental apartments for all tastes.
The summer 2012: Ukraine welcomes football fans to cities, where will take place games of The 2012 UEFA European Football Championship. Do not miss your chance to see greatest sport event in cities of Ukraine! Also you can plan your holiday for much longer time, because of our country has very antioned history and culture, and there are a lot of places, that tourists must see. We reccomended you to rent daily apartments, because of first of all - it will be cheapest than hotel prices, and most comfortable. On this site you can find apartments for daily rent in Kiev, Donetsk, Kharkiv, Lviv and other cities of Ukraine. In next topic we will describe you why better to rent daily apartment:
1. Comfortable. Choose any variant from available apartments represented in our web site and contact with owner by phone number, that displayed in advertising. It can be small and cozy flat or luxury spacious apartment. Different types of apartments: Studio, 1-, 2-, 3 -bedroom apartments, for big companies better to rent house, hotel rooms in aparthotel or hostels. And remember you will not pay any comission to travel agencies or real estate agencies to rent daily apartment, you will rent it from owner!

2. Enjoyable. Living in your personal apartment will help you to feel homey in cities of Ukraine. Feel free, living in separate apartment. Nobody will disturb you. No hotel regulations. Feel free to do what you like and have a nice time.
3. Reasonable. All prices of apartments are created by owners. Because of it will be the cheapest prices for short-term rental apartments.

At beginning of 2012 started unique online project daily rent apartments in Ukrainian cities.
Portal LX.UA is designed to help and facilitate search for accommodation for daily rent in largest and in smallest cities in our country.
We made analysis of foreign guests that visiting cities of Ukraine, and decided to translate all contents of
site in four languages​​: Ukrainian, Russian, English and Turkish.
This fact is much easier to find apartments and add uniqueness to your ads.
We all know that everyone who wants to rent apartment daily wants to feel like at home.
Wherever you are traveling - always your heart wants to return home to native walls. In apartments for daily rent, which are represented on our site, owners provide same cozy, homely atmosphere.
Welcome to site LX.UA and we wish you great time in city, where you are right now